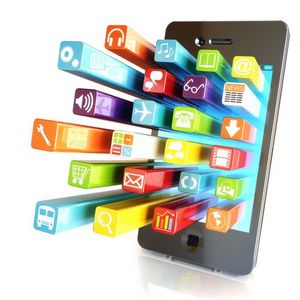 Amazon : un smartphone 3D ?
Les rumeurs concernant Amazon et son smartphone 3D s'amplifient de jour en jour sur la toile, est-ce donc vrai ?
Les activités d'Amazon se multiplient, après le lancement d'AmazonFresh, le rachat des drones puis de la plateforme de dessins animés numériques : ComiXology, voilà qu'il entame un nouveau domaine : la conception de smartphones. On connaît tous Amazon comme étant le leader dans l'e-commerce, mais aussi dans le Cloud. Actuellement, la firme prévoit aussi de se faire un nom dans le monde de la création de smartphones. Cette dernière opterait pour une interface 3D. Surprenant, non ?
Amazon Phone ou Fire phone
Ce smartphone baptisé : « Amazon Phone » serait donc dévoilé d'ici au mois de juin prochain et offre une interface 3 D. Cette information vient de paraître sur « Wall Street Journal » ce matin, et proviendrait de deux sources proches du projet. D'après ces sources, le géant américain de l'e-commerce convoite donc d'attirer l'attention des développeurs, mais aussi des amateurs de smartphones avec son terminal qui sera mis au profit du grand public dans les mois à venir, plus précisément en septembre.
Un smartphone qui possède un caractère spécifique
Ce téléphone serait donc l'œuvre d'Amazon suivant son Kindle Fire et sa Box Fire TV. De nombreuses rumeurs ont donc avancé que ce smartphone pourrait se nommer « Fire Phone ». Le caractère spécifique de ce smartphone est qu'il afficherait des images en 3D. On n'aura donc plus besoin de lunettes pour voir ces images. Un caractère spécifique est vraiment important, car actuellement, il est difficile de se faire une place dans le marché des mobiles, notamment dans celui de l'Hexagone qui commence à être dominé par les smartphones ayant presque les mêmes performances. Tout de même, d'après les mêmes sources, ce terminal d'Amazon sera mis en vente sur le magasin en ligne de la firme et tournera peut-être sous le système d'exploitation au robot vert de Google (Androïd).
Des capteurs pouvant capter les mouvements oculaires
Le smartphone sera donc rempli de capteurs susceptibles de faire l'analyse des mouvements oculaires de l'utilisateur pour pouvoir modifier ceux-ci en ajoutant des effets et les diffuser en 3D. Il est à noter que le PDG du groupe Jeff Bezos a signé un accord il y a bien longtemps sur les travaux portant sur ces mouvements oculaires. Si les rumeurs tiennent vraiment, ce smartphone d'Amazon serait vraiment très performant et peut-être fera un très grand succès pour le groupe !!
Lire plus : http://www.infos-mobiles.com/amazon/amazon-smartphone-3d/60579
New rumors have resurfaced, claiming that Amazon is definitely preparing to release a smartphone with 3D capabilities
If you are a fan of the Amazon Kindle and the company in general, we have one very exciting rumor for you to enjoy over the weekend. New rumors have resurfaced, claiming that Amazon is definitely preparing to release a smartphone with 3D capabilities. Even more interesting, the 3D is thought to work similar in a way which the glasses-free Nintendo 3DS functions as well.
While these kinds of rumors involving high profile devices are usually taken with a pinch of salt, you'll want to know that the claims have surfaced from The Wall Street Journal – who are claiming it as a fact. According to their unnamed sources 'familiar with the matter', the device is going to be targeted at the high-end market and will even come with some innovative eye-gesture features.
These eye gestures could offer the user the option of navigating through smartphone menus, solely with the eyes and nothing else – amazing if true. While it is perhaps risky to be delving into the 3D space once again, we're definitely excited to see a big name company give the tech one last shot.
Amazon themselves have refused to comment on the rumors, but don't be surprised if we see a private event announcement in the coming weeks, as WSJ wouldn't treat it as fact if they were not confident. While Samsung are concentrating on offering bigger and bigger displays with their ever-popular Galaxy Note range, would it be a bit of an industry shock if we see Amazon come out of nowhere with a glasses-free 3D phone?
If it has a similar price bracket to the Kindle tablet, then consumers will certainly take notice – even those who are yet to buy into the so-called 3D craze. It is early details yet, but give us your initial reaction to this, should it become a reality.
read more : http://www.product-reviews.net/2013/05/10/amazon-3d-phone-in-2013-with-eye-gestures-rumored/